Sale, rental and modifications of containers
Metal structures called containers have practical applications in the storage and transportation of goods both by sea and by land. Thanks to established standard dimensions, global logistics schemes have been created. In addition, thanks to their sturdy construction, containers have found many other uses, such as offices and housing. They are airtight, which protects against moisture and wind. The mobility of containers makes it easy to relocate them without the need for a building permit.
The most popular models of shipping containers, which we offer, are 20-foot (about 6 meters) and 40-foot (about 12 meters) shipping containers. The external dimensions of a 20-foot container are about 6 meters long, 2.4 meters wide and 2.6 meters high, and a 40-foot container is about 12 meters long, 2.4 meters wide and 2.9 meters high.
These containers are mainly used to carry light loads that can be consolidated to not exceed their load capacity. The containers can also be used as warehouses or office-warehouses. We also offer elevated models of 40-foot containers, called "High Cube." These have 30 centimeters more height than standard 40-foot models, which allows for the storage of taller goods and easier maneuvering inside the container. "High Cube" 40-foot containers are available in new, refurbished and used condition.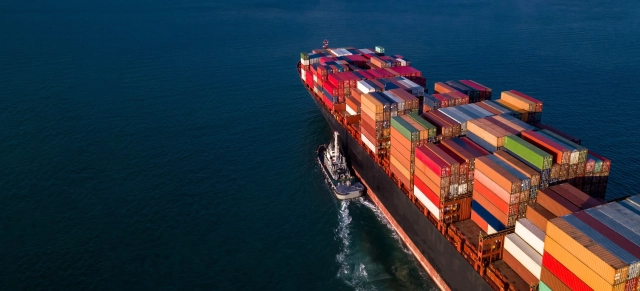 Refrigerated containers are the perfect solution for storing goods that require special conditions. Equipped with chillers, they maintain the right temperature inside. Like other types of containers, they protect goods from adverse weather conditions and mechanical damage. They meet all necessary standards and are certified for quality.
In our offer, you will find different types of shipping containers: new, refurbished and used. New containers have been used only once on a sea voyage from the manufacturer (one-way containers). Refurbished containers have undergone sandblasting and repainting, regaining their attractive appearance. The customer can choose the color of the coating from the RAL palette.
Used shipping containers are fully operational and functional, although they may have visible signs of use. However, these do not affect their construction or technical performance. They are the most attractively priced proposition, perfect for those starting their own business, especially in the shipping industry.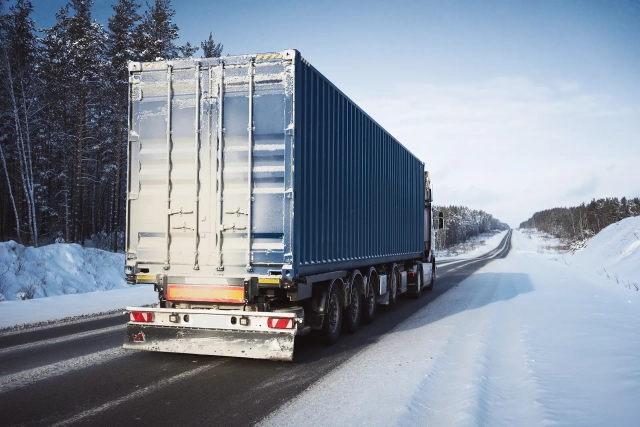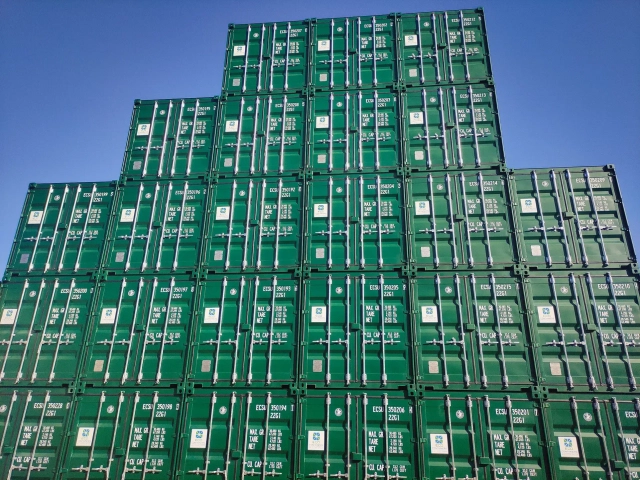 Shipping containers are steel structures used primarily for transporting cargo by sea. They are the most popular option in this field. Their rectangular shape made of steel ensures the protection of goods from adverse weather conditions. The containers come in a variety of sizes, including standard and elevated ones. Models are available in 10', 20', 40' and 45' lengths.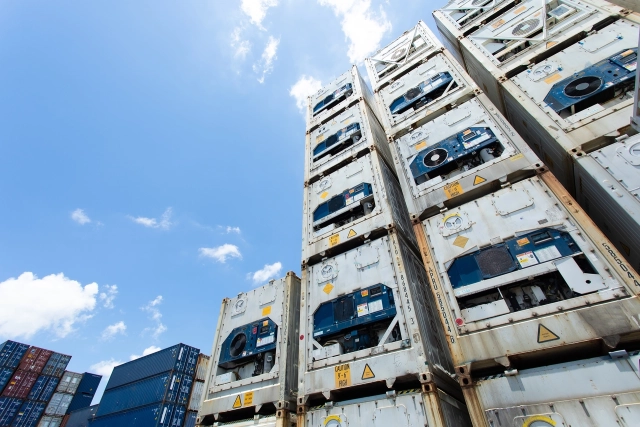 Refrigerated containers, like shipping containers, are steel structures with a rectangular shape, usually available in 10', 20', 40' and 45' lengths. However, their main advantage is their ability to protect goods from adverse weather conditions and spoilage. This is done through the use of chillers that maintain the desired temperature inside the container.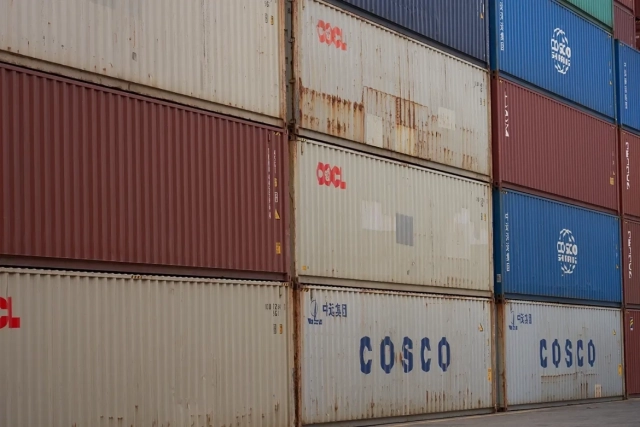 Used containers are an ideal option for those looking for an economical and versatile solution. With their long service life and attractive price compared to new ones, they are an excellent alternative. They offer full functionality and reliability, while maintaining excellent watertightness. The availability of different sizes and types of containers allows you to customize your choice. In addition, the ability to refurbish used containers, including removing signs of wear and tear and refreshing their appearance, makes them a practical, economical and aesthetically pleasing solution.
We encourage you to learn more about Eco Containers' branches, where we offer container sales and rentals in Spain, Germany and Poland.
We also have a self-storage service with secure 24/7 access.
Thanks to our wide reach, we are able to deliver containers throughout Europe.
Contact our team of specialists to get the best offer tailored to your needs.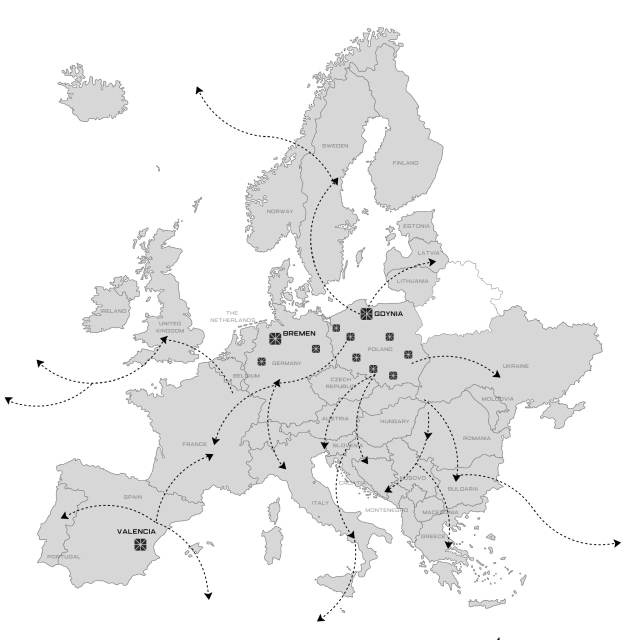 Benefits of cooperation with us

Service from A to Z
Eco Containers specialists provide advice at the highest level. Thanks to many years of experience on the market, we provide full service of the highest quality.

Transport
We deliver containers including unloading - quickly and efficiently to any place in the country and in Europe. For foreign transport, we provide customs services.
Comprehensiveness and combination of services
We have access to a railway siding on a container depot, that's why intermodal transport is not a problem for us!

Service
We offer a 24/7 refrigerated container service. We also carry out the necessary repairs and renovations of the container, restoring its former glory and safety of use.

Additional security and installations
We equip containers with the necessary installations tailored to your needs. We also offer many additional options to ensure the safety of the goods in the container.
What sizes are shipping containers?

Our range includes shipping containers of various standard sizes, including 10' (3 m), 20' (6 m), 40' (12 m) and 45' (13.7 m). In addition, we have containers with a 30 cm elevated version for the 20' and 40' sizes, known as High Cube. As a result, our customers have a wide choice of containers that best suit their needs.
How much does a shipping container cost?

Depending on condition and newness, container prices range from a few thousand to several thousand. Used containers are available in lower price ranges, while new containers usually cost a bit more. As a result, our customers are able to choose the container that best fits their budget and needs.
What is the difference between a new and a used container?

A new container is a container that has made one sea voyage from the manufacturer. Known as a one-way container, it is in excellent condition and has no signs of use. A used container, on the other hand, is a container that has previously been in use for several or more years. Despite visible signs of use, this container is still fully functional and ready for further use.
What is a one-way container?

A one-way container is a new container that has been used only once on the sea journey from the manufacturer to it's destination.
How much electricity do refrigerated containers consume?

The power consumption of the chiller that supplies the container depends on several key factors. It is primarily influenced by the condition of the container. New containers use less electricity compared to older, used containers. Also important is how often the container is opened. If goods are cooled for a long time without frequent opening, energy consumption is lower compared to when the container door is opened several times a day. In addition, the outside temperature matters - if products are cooled in summer, the chiller uses more electricity than in winter. The temperature inside the container also matters as a lower temperature requires more power consumption by the chiller. Container capacity, or the amount of goods inside, also affects energy consumption, where a full container requires more energy to maintain temperature compared to a container loaded with less. It is assumed that the average energy consumption of a container starts at about 3 kWh per day.
How to prepare the site before container delivery?

The ground for a container requires proper preparation to ensure stability and safety. There are several ways to harden and level the ground, which can be customized. One of the most effective, though more costly, solutions is to prepare a foundation slab sized to fit the container area. Alternatively, you can use point support with road plates, paving slabs or so-called "jumbo" plates. It is important that the ground is stable, even and provides adequate support for the container. The preparation of a suitable substrate guarantees the durability and safety of the container during its use.